LIFE RECOVERY
STRUGGLING WITH ADDICTION?
"As iron sharpens iron, so one person sharpens another."
Proverbs 27:17
The Serenity Village Addiction Recovery meeting started as a small, living-room bible study with 6 men seeking recovery from a life of addiction.
Led by Pastor Jeff Hill, the weekly teaching has now become a movement. Attendance has grown to over 300 faithful participants,
with new visitors joining us each week.
Pastor Jeff presents a very unique approach to recovery. His captivating and dynamic presentations combine teachings from the AA Big Book, 12 Steps & 12 Traditions, the NA Basic Text, NA – It Works, How & Why, and of course, the Bible. Whether you are seeking recovery from substance abuse or chemical dependency, or you struggle with co-dependency, eating disorders, anxiety, or depression, we believe the solution is the same. Pastor Jeff introduces 12 Step principles and combines them with Biblical truths in a way that is practical, easy to comprehend, and applicable to every-day life circumstances. This is a meeting that draws people from many recovery backgrounds, including AA, NA, and GA, to name a few.
Join us in-person in Crystal or online every Tuesday at 6:30PM for a powerful meeting.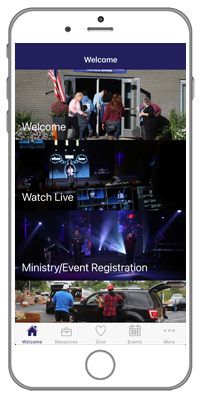 TAKE US WITH YOU
Download the SVCC app to keep us at your fingertips!
Text "svcc12app" to 77977 to download.