SERENITY KIDS
Even a child makes himself known by his acts, by whether his conduct is pure and upright.
Proverbs 20:11 ESV
Our goal is to provide a positive, Christ-centered learning environment where your kids feel comfortable and loved. Serenity Kids is an amazing place for your children to start to develop their own relationship with God. Our teaching staff and volunteers use the Orange Strategy, which encourages the church and the home to work together to ensure that every child has a better future.

Our class rooms are divided into the following age groups:
Nursery ages 0 – 2 years old
Our nursery is staffed with loving, caring teachers who care for and teach your children from the Orange First Look Curriculum, while sharing Bible stories, music, play time and age appropriate arts & crafts.
PreK/Kinder 3-6 years old or Kinder
Serenity Kids Pre-K children also learn from the First Look Curriculum, as the teachings continue to focus on three TRUTHS: "God Made Me, God Loves Me and Jesus Wants to Be My Friend Forever"
School Age – 1st – 5th Grade
School-aged Serenity Kids now advance to the 252 Basics Curriculum, based on teachings from Luke 2:52: I need to make the wise choice; I can trust God no matter what; I should treat others the way I want to be treated.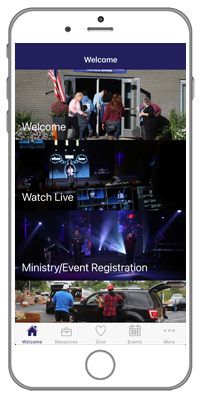 TAKE US WITH YOU
Download the SVCC app to keep us at your fingertips!
Text "svcc12app" to 77977 to download.